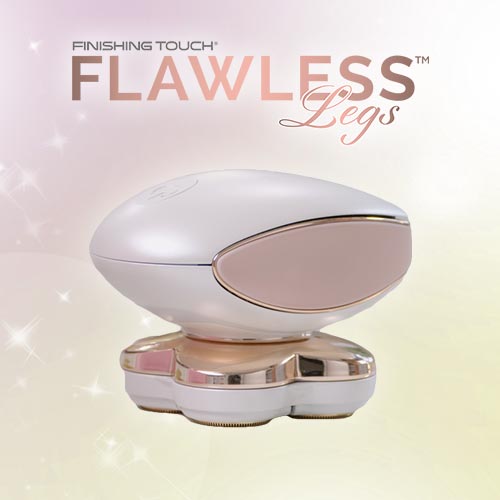 Shaving our legs daily can be SUCH a hassle. I recently tried using Finishing Touch Flawless Legs and what a difference it makes! Now I can have smooth legs in half the time it used to take me. The unique design has 4 floating heads giving you 4x more coverage than the average razor. Plus it easily glides over those hard to reach and often missed spots – our knees & ankles.  
I was skeptical at first that no water or soap was needed. With sensitive skin, I've always had to use shaving cream to avoid dealing with major razor burn. I've used Finishing Touch Flawless Legs for a few weeks now without any irritation at all. It's hypoallergenic and great for sensitive skin! The built-in LED lights also make it easier to see and remove hair without annoying nicks or cuts.
Finally we can all say goodbye to time consuming hair removal! No waxing, no razor burn AND the smoothest legs you'll ever have! Also can we talk about how much money this product saves you? You no longer have to purchase razors, shaving cream, or even batteries. Finishing Touch Flawless Legs is rechargeable and comes with a USB cord. Get smooth legs instantly and anywhere with this handy, portable device!